THINKING OF AUDITIONING FOR THE IMPROV SOUP TROUPE
THINGS TO KNOW ABOUT UN-COMMON AUDITIONS
*******************************************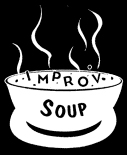 Do people think you are funny?
Are you a quick thinker?
If you are currently in 8th – 10th grade come and audition for a chance to join Improv Soup
Sunday May 6th between 4-5 pm in Foxboro, MA by appointment only
We are one of the few teen Improv Troupes in Massachusetts and are currently in our twentieth season. We perform long and short form Improv, based on audience suggestions, rehearse twice a month on Sunday evenings and perform one Friday a month in Foxboro, MA during the school year.
Email chrislowey@verizon.net to make an appointment giving your name, phone number, email address and grade.
For more info check our website at https://uncommontheatre.org/improv-soup or call Chris at (508)904-3939
Go on ….. make us laugh!
*******************************************

Thinking of Auditioning for the Improv Soup troupe??
A few things to know before you audition:
There is no preparation needed for this audition. Anything you need to know will be taught to you when you arrive.
We are looking to add 5-8 new troupe members this year.
As we are auditioning many students, not everyone will be offered a position in the troupe.
An improv troupe requires many different personalities to be successful. With that in mind you should come prepared to have fun and be yourself at the audition so that we may see the many facets of your personality.
If you are not offered a position in the troupe at this time you may be interested in attending our Improv Soup Jr workshop which will be held in the fall. We will keep you on our email list and let you know when this workshop is scheduled.
 If you are chosen to join the troupe you will be expected to be at Improv Soup rehearsals Sundays May 2oth 5-6:30pm & June 3rd 5-6:30pm and attend the Improv Soup shows on May 11th & June 15th all at no charge. Assuming everything is a good fit on both sides you will then be invited to become a full time member of the troupe starting September 2018.
When you officially join the troupe in September 2018 you will be expected to attend rehearsals and shows and pay the troupe fee of $150 per year.
Thank you,
Chris Lowey and Lizanne Donegan
*******************************************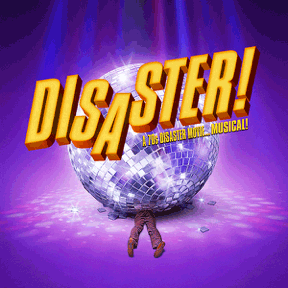 The Un-Common Theatre Company is thrilled to announce auditions for our Young Adult Company Summer Production of Disaster! on Sunday, May 20, 2018 from 1:00pm to 3:00pm.
Auditions for students currently in Grade 9 to age 21 will be held at the South Foxboro Community Center in Foxboro, MA, and are BY APPOINTMENT ONLY. All roles are available. Callbacks will be held on Tuesday, May 22, 2018 at 6:30pm.
The production, directed by Courtney Bottomley, will be performed at the Orpheum Theatre in Foxboro on July 19-22, 2018.
Earthquakes, tidal waves, infernos, larger than life characters and snappy dialogue take center stage in this Broadway Production of Disaster!
It's 1979, and New York's hottest A-listers are lining up for the opening of a floating casino and discotheque. Also attending is a faded disco star, a sexy nightclub singer with her eleven-year-old twins, a disaster expert, a feminist reporter, an older couple with a secret, a pair of young guys who are looking for ladies, an untrustworthy businessman and a nun with a gambling addiction. What begins as a night of boogie fever quickly changes to panic as the ship succumbs to multiple disasters, such as earthquakes, tidal waves and infernos. As the night turns into day, everyone struggles to survive and, quite possibly, repair the love that they've lost… or at least escape the killer rats.
Written by Seth Rudetsky, and Jack Plotnick, this side-splitting homage to classic disaster films incorporates some of the most recognizable songs from the 70s including, "I Will Survive" (Gloria Gaynor), I'm Still Standing" (Elton John), "I Am Woman" (Helen Reddy), "You're My Best Friend" (Queen), and "Hot Stuff" (Donna Summer). Be a part of the show that will have audiences dancing in their seats and rolling in the aisles!
Schedule your audition today and be part of bringing this charmingly tongue-in-cheek comedy to life on stage.
Auditions will be held for students in currently in Grade 9 through 21 years old on Sunday, May 20th, 2018, beginning at 1:00 PM by appointment only.
Audition Info:
Who:

Students currently in Grade 9 through 21 years old.

Where:

Auditions:
Sunday, May 20, 2018 1:00-3:00pm
South Foxboro Community Center
362 South Street, Foxboro
Callbacks:
Tuesday, May 22, 2018
6:30-9:00pm
Qualters Middle School
240 East Street, Mansfield

Time:

Auditions are by appointment only
To make an appointment, email auditions@uncommontheatre.org, stating your name, grade, age, email address and telephone number. We will email you with an appointment time and more information.
Please prepare 16-32 bars of music from a song in the style of the show. This could be a Pop musical theatre song or a popular song from the 70's. Please bring the sheet music for the song in the correct key with you for the piano accompanist. Please bring a completed and signed audition form with a current SMALL photo and be sure to list all conflicts on the audition form calendar. 
Download Audition form here: .DOC | .PDF
Rehearsals are scheduled on Tuesday and Thursday evenings and Sunday afternoons in Mansfield. Disaster! will be performed at the Orpheum Theatre in Foxboro July 19-22, 2018. The first rehearsal will be Tuesday May 29th at 6:30pm. Extended rehearsals may be required as the show nears production week. Cast members are allowed 3 absences only, none the 2 weeks prior to show. A full rehearsal schedule will be made once the show is cast.
Production Fee: $235 for the first family member and $200 for each additional family member.
For more information or questions please email Nancy at auditions@uncommontheatre.org.
*******************************************
THINGS TO KNOW ABOUT UN-COMMON AUDITIONS
Auditions for Un-Common shows are open to all those interested within the age ranges specified. No previous acting experience or affiliation with the theatre company is necessary.
An auditioner will audition with many actors and will be offered a role at the total discretion of the director, choreographer and music director. Parent participation, affiliation with Un-Common Theatre or past involvement will not be considered in casting decisions. Every performer comes with different strengths and qualities and casting decisions are made based on many factors including talent (singing, dancing and acting), look (age/height/coloring), how auditioners look/interact as a group, etc. This process is often difficult and the creative team (director, music director and choreographer) takes great care in casting the best mix of performers for each production.
We customarily present four productions throughout our season. Auditions and performance dates for these shows are:
| | | |
| --- | --- | --- |
| Auditions | Show | Performances |
| September | Fall Production | November/December |
| December | Young Performers Production | March |
| December or January | Spring Production | April |
| May | Young Adult Production | July |
| May | Improv Soup | Monthly October – June |
If you don't already receive our audition notifications, please contact us to receive the latest audition and show information. Or like us on Facebook to keep updated!