SPRING PRODUCTION of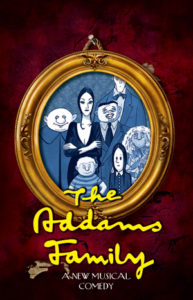 April 29 – May 1, 2022
Book by
Marshall Brickman and Rick Elice
Music and Lyrics by
Andrew Lippa
Based on Characters Created by Charles Addams
Originally produced on Broadway by Stuart Oken, Roy Furman, Michael Leavitt, Five Cent Productions, Stephen Schuler, Decca Theatricals, Scott M. Delman, Stuart Ditsky, Terry Allen Kramer, Stephanie P. McClelland, James L. Nederlander, Eva Price, Jam Theatricals/Mary LuRoffe, Pittsburgh CLO/Gutterman-Swinsky, Vivek Tiwary/Gary Kaplan, The Weinstein Company/Clarence, LLC, Adam Zotovich/Tribe Theatricals By Special Arrangement with Elephant Eye Theatrical.
Director – Nate Scott
Music and Orchestra Director – Trey Lundquist
Choreographer – Alex Sweeney
The Un-Common Theatre Company continues our 2021-2022 season with our Spring Production of The Addams Family, a magnificently macabre tale that explores the darkly delirious world of Gomez, Morticia, Uncle Fester, Grandma, Wednesday, Pugsley and, of course, Lurch.  The weird and wonderful family comes to spooky and spectacular life in a story that is every father's nightmare.
Wednesday Addams, the ultimate princess of darkness, has grown up and fallen in love with a sweet, smart young man from a respectable family – a man her parents have never met.  And if that weren't upsetting enough, Wednesday confides in her father and begs him not to tell her mother.  Now, Gomez Addams must do something he's never done before – keep a secret from his beloved wife, Morticia. Everything will change for the whole family on the fateful night they host a dinner for Wednesday's 'normal' boyfriend and his parents.
Come join the family.  We'll leave the lights off for you.
For a complete cast list click HERE.
The Un-Common Theatre Company is dedicated to creating an inclusive and diverse theater community. Un-Common Theatre does not discriminate on the basis of race, color, sexual orientation, gender identity, religion, national origin, or disability in its casting and participation.
Photos of the Performances…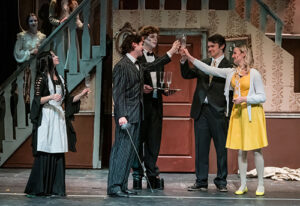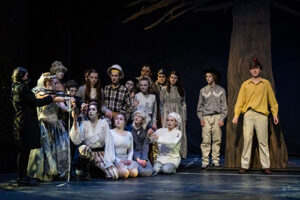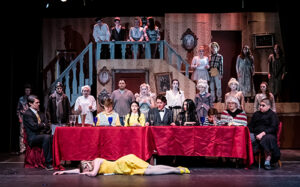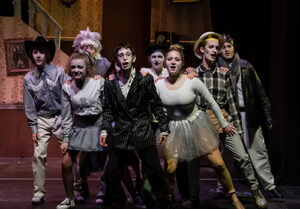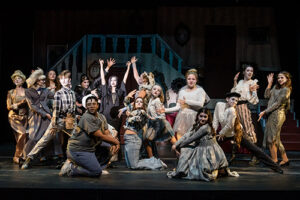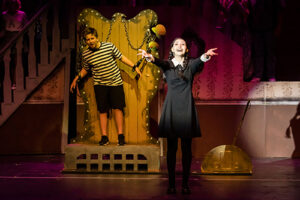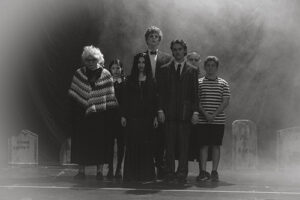 The Addams Family is presented through special arrangement with and all authorized performance materials are supplied by Theatrical Rights Worldwide.

This program is supported in part by grants from the Mansfield, Norfolk, Norton and Wrentham Cultural Councils, local agencies which are supported by the Massachusetts Cultural Council, a state agency.