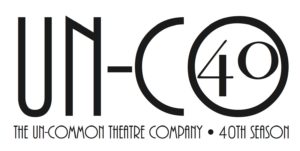 The Un-Common Theatre Company is entering its 40th Season and Improv Soup is turning 20, so we're celebrating in the best way we know how – with a show! Come join us on Friday, June 14th at 7:00 pm at the Orpheum Theatre in Foxboro for an entertaining evening of skits, memories, friends and of course, Dorito Awards.
Tickets are $10 per person. Don't miss out on this great celebration! Buy your ticket HERE today!  Once you submit your payment, your name will be placed on a list and we will check you in when you arrive at the Orpheum.
Do you have fun photos from past shows? If so, please email them to photos@uncommontheatre.org and we will share them in a slideshow.