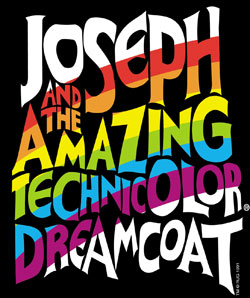 December  3 – 12, 2010
Download the Cast List…
Music by Andrew Lloyd Webber
Lyrics by Tim Rice

Director and Choreographer – Michael Hammond
Music and Orchestra Director – Esther Zabinski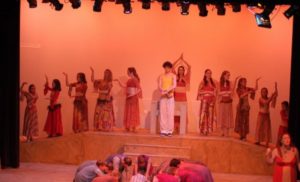 The Un-Common Theatre Company and The Orpheum at Foxboro are pleased to present Joseph and the Amazing Technicolor Dreamcoat, a fun and lively adaptation of the Broadway classic.
The first collaboration between Andrew Lloyd Webber and Tim Rice, Joseph and the Amazing Technicolor Dreamcoat tells the story of a man named Joseph, a special boy with the ability to interpret dreams, who is given a rainbow-colored coat as a gift from his adoring father. After Joseph tells his brothers of a dream he's had of their sub ordinance to him, they abduct him, destroy his cherished coat, and toss him into a pit to die. But a change of heart leads them to sell him into slavery instead. They return to their father with a bloodied coat and a horrible tale of poor Joseph's end, while Joseph is meanwhile carted off with an Egyptian property owner.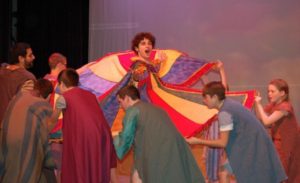 Years later, Joseph uses his dream-reading abilities to impress the Pharaoh, who immediately appoints him Minister of Agriculture. After Joseph finds that his brothers have come to Egypt to beg for employment after a famine strikes, he decides to stage a little surprise for his would-be murderers before he allows everyone to live happily ever after.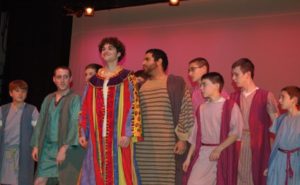 With music by Andrew Lloyd Weber and lyrics by Tim Rice, Joseph and the Amazing Technicolor Dreamcoat is a worldwide phenomenon that got its start as a 15-minute production in March 1968. Since then, Joseph's family-friendly storylines, universal themes, and catchy music have been performed across the globe, by both professional and student theatres.
Joseph and the Amazing Technicolor Dreamcoat is presented through arrangement with Rogers & Hammerstein.