THINGS TO KNOW ABOUT UN-COMMON AUDITIONS

*******************************************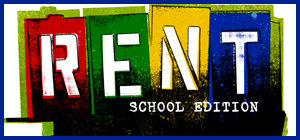 AUDITIONS FOR  RENT SCHOOL EDITION
The Un-Common Theatre Company is thrilled to announce auditions for our Young Adult Production of RENT School Edition.
Auditions for students who are currently high school sophomores to 21 year olds will be held on Sunday, May 19, 2019 beginning at 6:00 PM BY APPOINTMENT ONLY. Callbacks will be on Monday, May 20th beginning at 6:30 PM.
Set in the East Village of New York City, RENT School Edition is about falling in love, finding your voice and living for today. Winner of the Tony Award for Best Musical and the Pulitzer Prize for Drama, it has become a pop cultural phenomenon with songs that rock and a story that resonates with audiences of all ages.
Based loosely on Puccini's La Boheme, RENT School Edition follows a year in the life of a group of impoverished young artists and musicians struggling to survive and create in New York's Lower East Side, under the shadow of HIV/AIDS. The physical and emotional complications of the disease pervade the lives of Roger, Mimi, Tom and Angel. Maureen deals with her chronic infidelity through performance art; her partner, Joanne, wonders if their relationship is worth the trouble. Benny has sold out his Bohemian ideals in exchange for a hefty income and is on the outs with his former friends. Mark, an aspiring filmmaker, feels like an outsider to life in general. How these young bohemians negotiate their dreams, loves and conflicts provides the narrative thread to this groundbreaking musical. RENT School Edition is an exuberant, passionate and joyous production.
Audition information:
When:

Sunday, May 19, 2019
Beginning at 6:00pm for current high school sophomores through age 21

Where:

South Foxboro Community Center
382 South Street
Foxboro, MA

Who:

Current high school sophomores through 21 year olds

Time:

By appointment only beginning at 6:00pm
To make an appointment email auditions@uncommontheatre.org stating your name, current grade or year in college (2018-2019) if in school, age, email address and telephone number. We will email you with an appointment time and more information.
Please prepare 16 bars of a song in the style of RENT (but NOT a song from RENT). The song does not have to be from a musical. Please bring sheet music in the key in which you are singing for our accompanist. Please, no a cappella. Please bring a completed and signed audition form with a current SMALL photo and be sure to list all conflicts on the audition form calendar. All roles are available.
Rehearsals are scheduled on Sunday, Tuesday and Thursday evenings from 6:30-9:30pm in Foxboro and Mansfield. Not all cast members will be required to be at all rehearsals. A rehearsal schedule will be made once the show is cast. Extra nights may be added as the show nears production week. Cast members are allowed 3 absences only, none the two weeks prior to the show.
The production will take place on July 18-21, 2019.
Production Fee: $250 with $215 for each additional family cast member (includes cast t-shirt).
Download Audition Form here: .DOC | .PDF.
For questions please contact Un-Common at auditions@uncommontheatre.org.
*******************************************
THINGS TO KNOW ABOUT UN-COMMON AUDITIONS
Auditions for Un-Common shows are open to all those interested within the age ranges specified. No previous acting experience or affiliation with the theatre company is necessary.
An auditioner will audition with many actors and will be offered a role at the total discretion of the director, choreographer and music director. Parent participation, affiliation with Un-Common Theatre or past involvement will not be considered in casting decisions. Every performer comes with different strengths and qualities and casting decisions are made based on many factors including talent (singing, dancing and acting), look (age/height/coloring), how auditioners look/interact as a group, etc. This process is often difficult and the creative team (director, music director and choreographer) takes great care in casting the best mix of performers for each production.
We customarily present four productions throughout our season. Auditions and performance dates for these shows are:
| | | |
| --- | --- | --- |
| Auditions | Show | Performances |
| September | Fall Production | November/December |
| December | Young Performers Production | March |
| December or January | Spring Production | April |
| May | Young Adult Production | July |
| May | Improv Soup | Monthly October – June |
If you don't already receive our audition notifications, please email us at auditions@uncommontheatre.org to receive the latest audition and show information. Or like us on Facebook to keep updated!