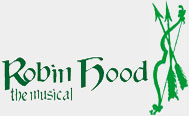 March 20-22, 2009
Download the Cast List…
Book by Tim Kelly
Music by Arne Christiansen
Lyrics by Ole H. Kittleson
Director – Chris Campbell-Oreck
Music Director – Paula Bishop
Choreographer – Meghan Sawicki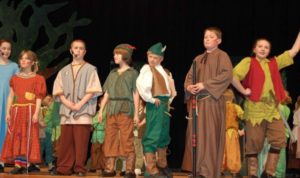 The Un-Common Theatre Company is pleased to present its Young Performers Production of Robin Hood the Musical, a fun and lively adaptation of the classic tale.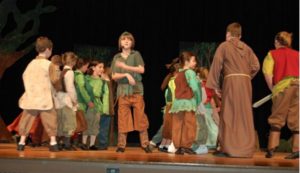 Robin Hood is the outlaw of Sherwood Forest, leading a merry life with his followers. Anyone needing a place to live or food to eat is welcome in the greenwood. Impoverished citizens led by Robin are waging a battle against the evil Prince John. He has taken the place of King Richard the Lion-Hearted, who has gone on a crusade. Lady Merle of Cornwall, however, hopes to make John more acceptable to the people of England by forcing Maid Marian, Robin's childhood sweetheart, to marry the Prince. It's up to Robin to stop the marriage, defeat a nasty sheriff and secure Nottingham for the King's return.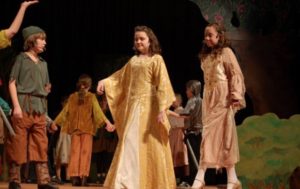 Robin Hood the Musical is presented through arrangement with Pioneer Drama Service.

This program is supported in part by grants from the Foxboro Cultural Councils, local agencies which are supported by the Massachusetts Cultural Council, a state agency.