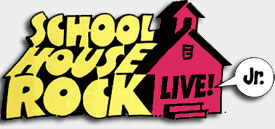 March 23-25,  2007
Originally Adapted and Produced for the Stage by Theatre BAM
From the Series Created by George Newall and Tom Yohe
Based on an Idea by David McCall
Originally Conceived and Directed by Scott Ferguson
Book by Scott Ferguson, Kyle Hall and George Keating
Music and Lyrics by Lynn Ahrens, Bob Dorough, David Frishberg,
Kathy Mandry, George Newall and Tom Yohe
Director – Matthew Timmons
Music Director – Paula Bishop
Choreographer – Amanda Power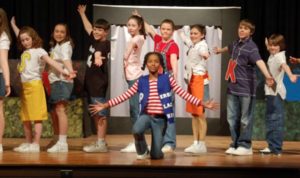 Tom, a school teacher nervous about his first day of teaching, tries to relax by watching TV. Suddenly, the Schoolhouse Rock bunch appear in his rec room and proceed to show him how to win his students over with imagination and music, through beloved Schoolhouse Rock songs that cover a variety of subjects: math, science, history and grammar.  Memorable songs as "Just a Bill," "Lolly, Lolly, Lolly" and "Conjunction Junction" bring his lesson plans vividly to life.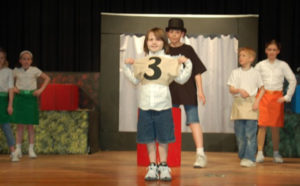 Like the classic television series, Schoolhouse Rock Live! JR is a hip, entertaining and educational treat that shows young people that learning can be as fun as you choose to make it.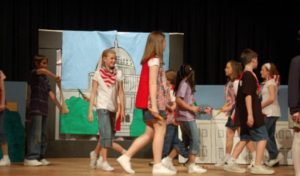 Schoolhouse Rock Live! JR is produced by arrangement with, and the music and dialogue material furnished by Music Theatre International (MTI).