March 19-21, 2010
Download the Cast List…
From the story by Hans Christian Andersen
Adapted by R. Eugene Jackson
Music by Carl Alette
Director – Meg Lowey
Music Director – Linda Barbieri
Choreographer – Maggie Dowd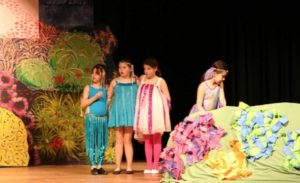 Un-Common Theatre is proud to present this wonderful adaptation of Hans Christian Anderson's endearing tale of The Little Mermaid. 

Anemone, an adventurous little mermaid, leaves her undersea realm for a sixteenth birthday excursion to the surface.  She hopes to find the prince of her dreams, whose statue she has found.  Accompanied by her friend, Clem Clam, they begin their quest.  But a jealous Sea-Witch threatens Anemone.  In fact, Rip-Tide and Zip-Tide, the witch's nasty shark cohorts, terrorize all.  The Sea-Witch magically conjures up a storm which sinks a ship carrying the prince.  Anemone dives into the waves to save him, but not before she has been tricked into trading her voice to the Sea-Witch.  As he recovers from his ordeal, the prince believes Georgina, who discovered him on the rocks, saved him.  The prince declares to all that she will be his wife…  a fitting 'thank you.' Meanwhile, the prince has befriended the voiceless Anemone while Georgina resists the impending marriage because her heart belongs to another.  Patience, love and friendship solve this delightful romantic puzzle.  The Sea-Witch is punished, and Anemone and the prince are happily wed.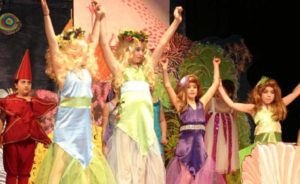 The Little Mermaid is presented through arrangement with Pioneer Drama Service.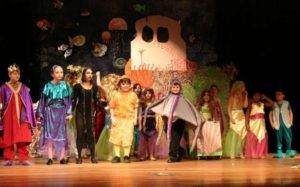 This program is supported in part by grants from the Foxboro, Mansfield and Westwood Cultural Councils, local agencies which are supported by the Massachusetts Cultural Council, a state agency.