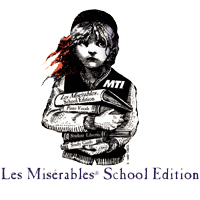 April 17-19, 2009
Music by Claude-Michel Schönberg
Lyrics by Herbert Kretzmer
Original French Text by Alain Boublil and Jean-Marc Natel
Additional Material by James Fenton
Based on the novel by Victor Hugo
Director – Christa Crewdson
Music and Orchestra Director – Mary Casale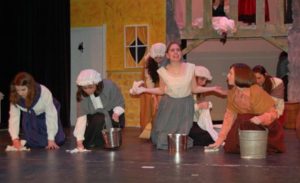 Winner of over 100 international awards and seen by over 65 million people worldwide, Les Misérables is an epic and uplifting story about the survival of the human spirit. Now adapted for high school performers, Les Misérables School Edition features one of the most memorable scores of all time and some of the most memorable characters to ever grace your stage.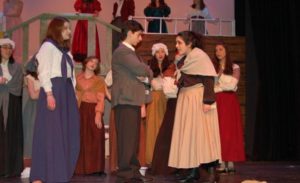 In nineteenth century France, Jean Valjean is released from years of unjust imprisonment, but finds nothing in store for him but mistrust and mistreatment. He breaks his parole in hopes of starting a new life, initiating a lifelong struggle for redemption as he is relentlessly pursued by police inspector Javert, who refuses to believe Valjean can change his ways. Finally, during the Paris student uprising of 1832, Javert must confront his ideals after Valjean spares his life and saves that of the student revolutionary who has captured the heart of Valjean's adopted daughter.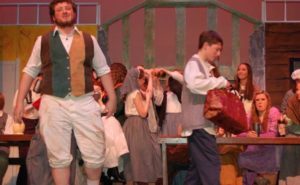 Epic, grand and uplifting, Les Misérables School Edition packs an emotional wallop that has thrilled audiences all over the world.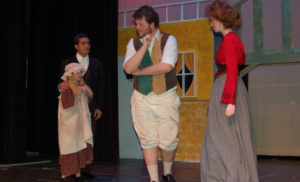 Les Misérables School Edition is presented through special arrangement with Music Theatre International (MTI).
Read a review of the show.


This program is supported in part by grants from the Easton, Foxboro, Sharon and Westwood Cultural Councils, local agencies which are supported by the Massachusetts Cultural Council, a state agency.