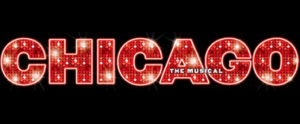 July 18-21, 2013
Book by Fred Ebb and Bob Fosse
Music by John Kander
Lyrics by Fred Ebb
Based on the play by Maurine Dallas Watkins
Director – Christa Crewdson
Music Director – Linda Barbieri
Choreographer – Julia Snider
Assistant Director – Jerald Kaplan
Orchestra Director – Dan Snizek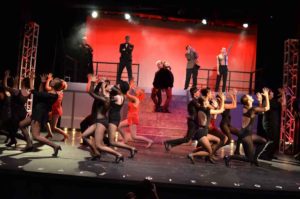 Everyone loves a legend – but in Chicago during the roaring twenties, there's only room for one.  Roxie Hart murders a faithless lover and convinces her hapless husband Amos to take the rap…until he finds out he's been duped and turns on Roxie.  Convicted and sent to death row, Roxie meets up with another "Merry Murderess" Velma Kelly, who is not happy that Roxie is not only stealing her limelight but also her lawyer, Billy Flynn.  Roxie and Velma both vie for the spotlight and the headlines, ultimately joining forces in search of the "American Dream":  fame, fortune and acquittal.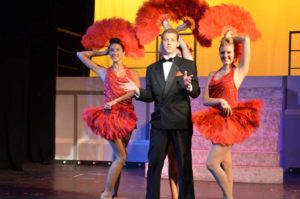 This sharp-edged satire features a dazzling score, lavish production numbers and "all that jazz"!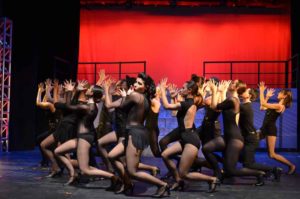 Chicago is presented by special arrangement with SAMUEL FRENCH, INC.

This program is supported in part by grants from the Franklin, Mansfield, Sharon and Wrentham Cultural Councils, local agencies which are supported by the Massachusetts Cultural Council, a state agency.