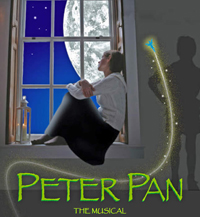 November 27 – December 6, 2009
Download the Cast List…
A Musical Based on the Play by James M. Barrie
Lyrics by Carolyn Leigh
Music by Mark Charlap
Additional Music by Jules Styne
Additional Lyrics by Betty Comden & Adolph Green
Director – Bill Cunningham
Music and Orchestra Director – Esther Zabinski
Choreographer – Dori Bryan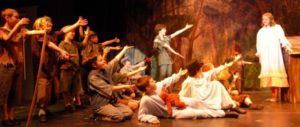 The Un-Common Theatre Company and Bay Colony Productions present Peter Pan – The Musical, the classic Broadway musical based on the play by James M. Barrie. 

First produced on Broadway with Mary Martin and Cyril Richard and then a major hit starring Cathy Rigby, Peter Pan is one of the world's most celebrated musicals. Peter Pan, like its namesake, is a tale which never ages. Children and adults alike have all fallen under the spell of Neverland, a place where children can fly and exciting, and frightening, adventures happen every single day. This show has all the charm of J.M. Barrie's Peter Pan, Tinker Bell, the children Wendy, Michael and John, pirates and Indians, embellished with show-stopping songs, "Never Never Land", "I Won't Grow Up" and "I'm Flying".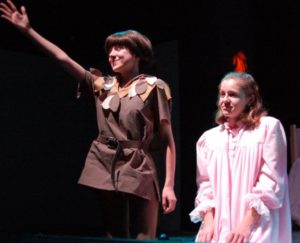 Peter Pan is presented through special arrangements with Samuel French.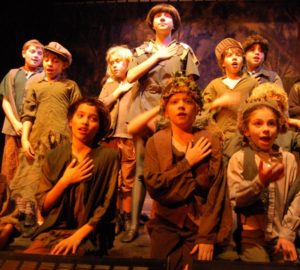 Read a review of the show.