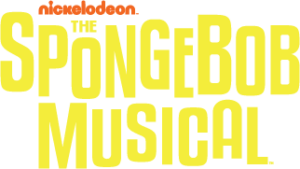 AUDITIONS FOR THE SPONGEBOB MUSICAL
The Un-Common Theatre Company is thrilled to announce auditions for our Fall Production of The SpongeBob Musical. Plunge into this stunning all-singing, all-dancing, dynamic stage show! When the citizens of Bikini Bottom discover that a volcano will soon erupt and destroy their humble home, SpongeBob and his friends must come together to save the fate of their undersea world. With lives hanging in the balance and all hope lost, a most unexpected hero rises up. The power of optimism really can save the world!
The SpongeBob Musical is based on the beloved animated series created by Stephen Hillenburg, is written by Kyle Jarrow and conceived by Tina Landau, and features a tidal wave of original songs by the world's most iconic rock and pop artists.
An exciting new musical featuring irresistible characters and magical music, this deep-sea pearl of a show is set to make a splash with audiences young and old. The future is bright, the future is bold, the future is The SpongeBob Musical.
Auditions for students in Grades 2 through 12 will be held on Saturday, September 9, 2023 beginning at 1:00 pm BY APPOINTMENT ONLY. To make your appointment please fill out your audition form by clicking on the button below.  Please allow 5 days to receive your reply.
At this time, we anticipate being mask optional for auditions, rehearsals, and performances, but will continually monitor guidance from the CDC and the state of Massachusetts and reserve the right to update our policies as needed.
AUDITION INFO:
Who:

Students in Grades 2 through 12

Saturday, September 9, 2023
South Foxboro Community Center
382 South Street, Foxboro


Auditions:
Beginning at 1:00 pm


Callbacks (if called back):
6:00 – 8:00 pm

By appointment only beginning at 1:00 pm
Request an audition appointment by clicking on the button above.
For all roles, please prepare 16-32 bars of a song either from the show or in the style of The SpongeBob Musical. Please bring sheet music in the key in which you are singing for our accompanist. Please, no a cappella.
Rehearsals are scheduled on Sunday afternoons from 1:00-4:00 pm and Tuesday and Thursday evenings from 6:30-9:00 pm in Foxboro and Mansfield. Not all cast members will be required to be at all rehearsals. A rehearsal schedule will be made once the show is cast. Extra nights may be added as the show nears production week. All conflicts must be listed on the audition form and will be taken into account during casting.
The production will take place November 17-19, 2023.
Production Fee: $400 for one family member and $350 for each additional family member. This will be due at the first rehearsal. The production fees include a show t-shirt, professional pictures for downloading, and entrance for the cast member to the opening night party and the Sunday cast party. Like most everything in the past few years, our expenses have gone up, as such, so have our cast fees. However, we at Un-Common believe that theatre should always be accessible. As such, we do provide scholarships. If this is the one thing keeping your child from participating, please just reach out to the show producers, no questions asked.
Download list of available roles here .
Are you new to the audition process? Do you get nervous before an audition? Do you know how to choose the right music for your vocal range? Would you like the inside scoop on what the creative team is looking for? If you answered yes to any of these questions sign up for our Audition Workshop  on Thursday, September 7th. For more information, head here .
For questions, please contact Un-Common at auditions@uncommontheatre.org.