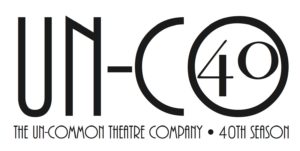 The Un-Common Theatre Company is entering its 40th Season and Improv Soup is turning 20, so we're celebrating in the best way we know how – with a show! Come join us on Friday, June 14th at 7:00 pm at the Orpheum Theatre in Foxboro for an entertaining evening of skits, memories, friends and of course, Dorito Awards.
Tickets are $10 per person. Don't miss out on this great celebration! Online ticket sales have now closed but tickets will be available at the door!
To thank you for being a part of Un-Common's 40 year history, we want you to own a piece of it. We have created two bright, beautiful, cozy quilts using T-shirts from some of our most memorable shows and we'll be raffling them off at our 40th Anniversary celebration on June 14. 
Raffle tickets are on sale now – 1 for $10, 2 for $20 and 3 for $25.  Each raffle ticket comes with two chances to win a quilt!
You can purchase your raffle tickets here.
They will also be on sale at the show but you do not have to be at the event to win one of the quilts!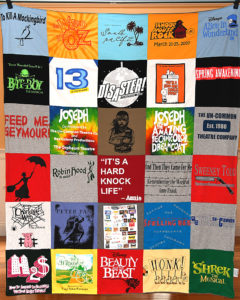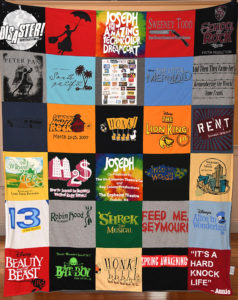 Do you have fun photos from past shows? If so, please email them to photos@uncommontheatre.org and we will share them in a slideshow.